Marketing a property development project shares many similarities with marketing a regular business. Thoroughly researched branding, an intuitive website, high-quality brochures, and engaging social media content are a few of the important essentials. Follow these Tips For Marketing A Property Development to attract investors and set your apartments up for long-term bookings after the build is complete.
Contents
---
#1 Remember The Power Of Great Branding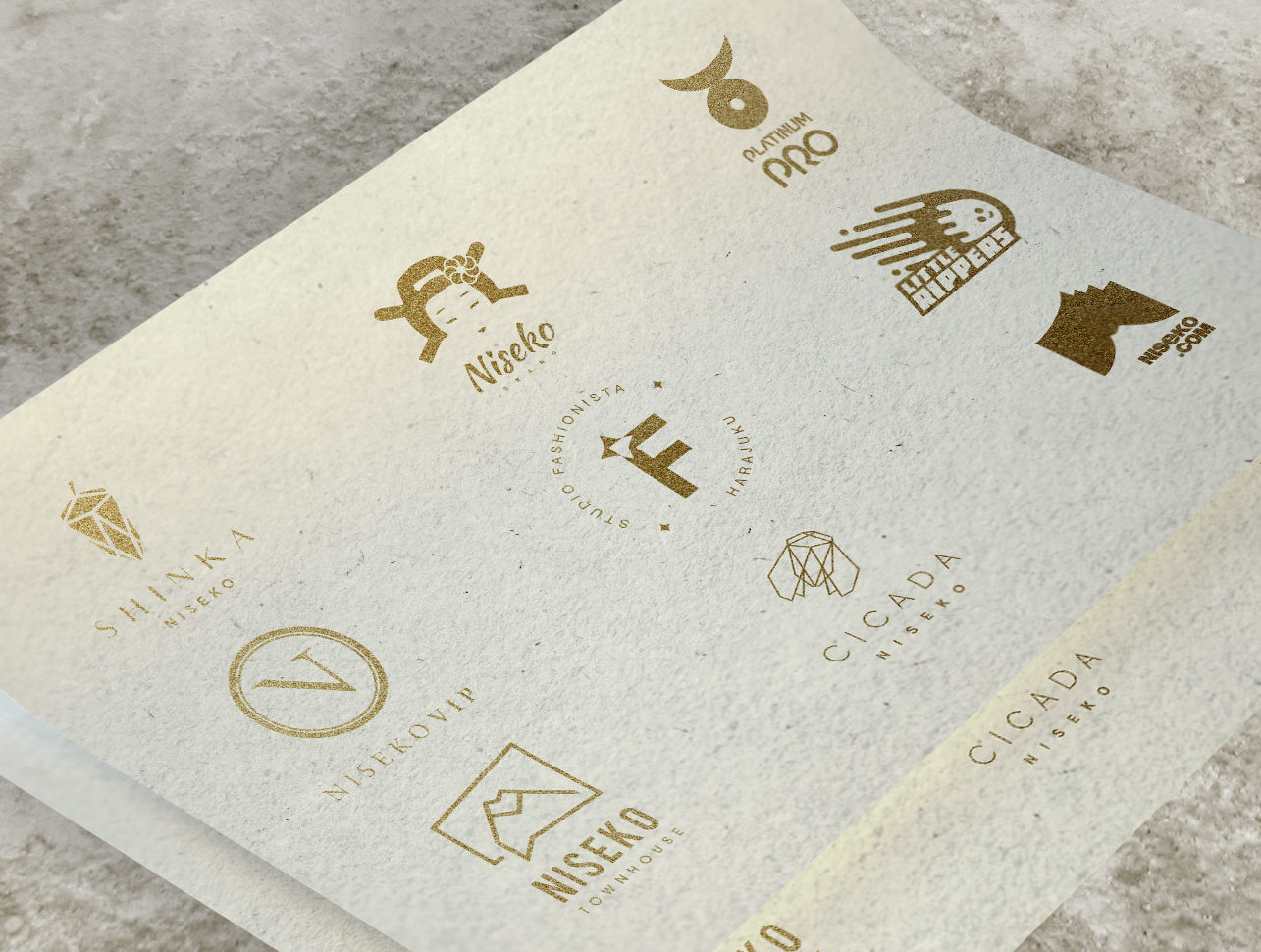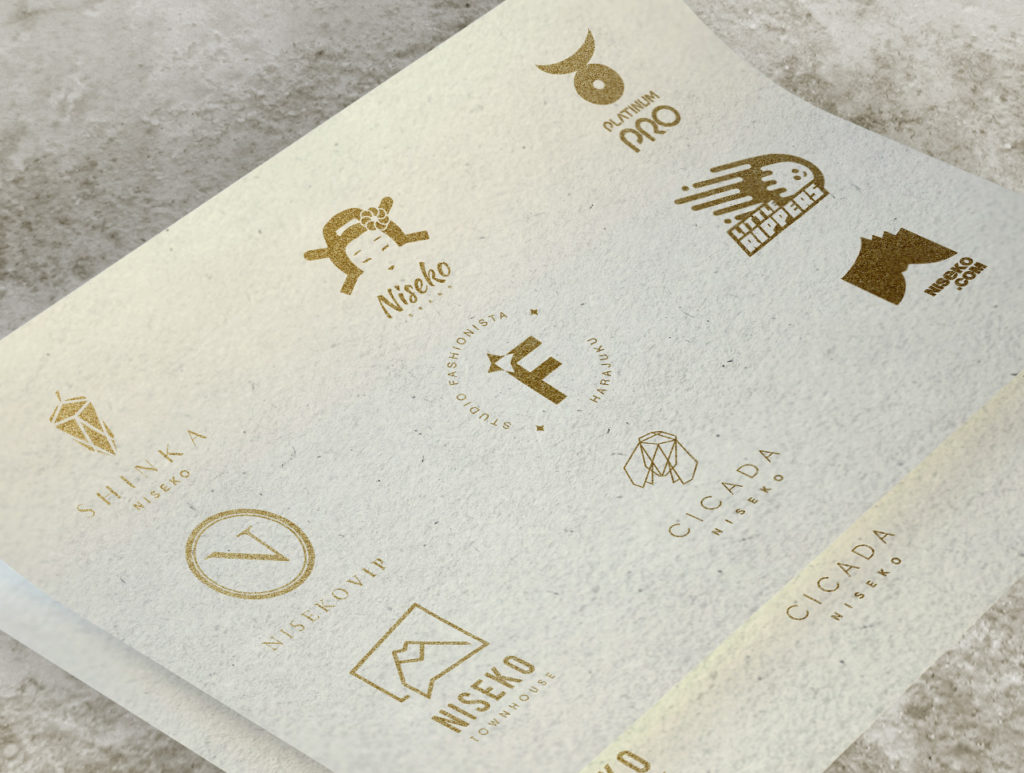 Great branding is essential for any business and when marketing a property development it is no different. If there is any competition for the attention of your target market, then your branding will need greater exploration than just producing a good looking logo design.
The appeal of the area where a development is being built is usually the initial drawcard to attract buyers – apartments being sold in top ski resorts are sought-after because investors are scrambling to secure a slice of the area. However, if the market is oversaturated with options this reduces urgency, and you will be reliant on compelling branding and marketing to convince buyers. On the other end of the spectrum, if the market is in demand discerning buyers may prefer to keep their eyes out for an option that truly inspires them rather than falling prey to FOMO.
How Your Brand Inspires Buyers
Inspiration comes from great branding so it's important to leverage any unique strengths your development offers over any other options in the region. These strengths are determined through thorough market and competitor research. If your development will feature never-seen-before facilities these should be promoted front and centre. If the building design is particularly appealing to a niche demographic, this element should be a key feature of your ongoing marketing strategy. If your development seeks to improve the landscape or increase standards for the local community, this will encourage your audience and increase local approval as well. The type of marketing language surrounding the whole project should speak directly to your ideal customer.
Who Is This Project For?
Too often, apartments fall into the same standardised criteria; becoming just another option that is sufficiently close to a key attraction or featuring sufficiently sized rooms, or sufficient rates, rather than being exactly what buyers and guests "need".
Remember, great brand development lends itself to the ongoing marketing strategy. Ask yourself "who is this for?" and "how do I reach them?". This will guide the ideal messaging to attract both buyers and guests well into the future.
---
#2 Don't Skimp On Renders And Photos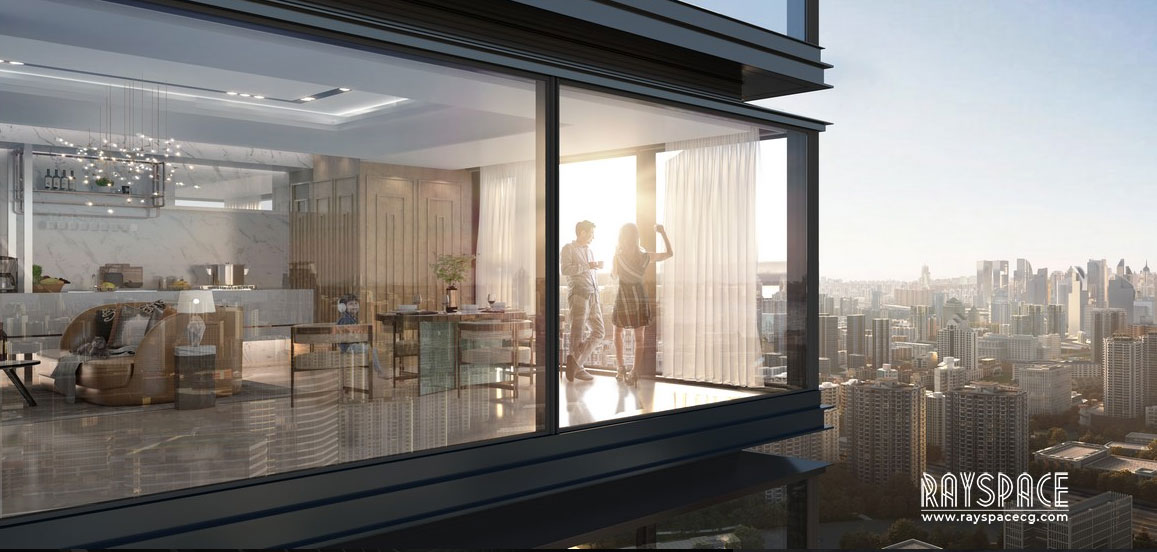 The Importance Of Quality Renders
The best way for people to picture the completed project during off-the-plan sales is with CGI renders. Great renders do not come cheap, but they are integral to painting a compelling portrait of the finished product. When choosing a studio or artist to develop these renders, be sure to review their portfolio and take note of how much attention is placed on adding life to the scenes.

Aim For That "Lived-in" Effect
It's easy to create a cold, sterile render of a building or room that does not look lived in. A side effect of lifeless renders is the "liminal effect"; the image feels like an unfinished product, existing only as a backdrop for a flashy piece of marketing catch-copy.
Therefore, adding life and warmth to these images with subtle lighting, atmosphere, and prop placement is essential to helping potential buyers envision the units as a real place where people will enjoy spending their time.
Shanghai-based 3D innovation studio Rayspace emphasise the value of researching the local setting and target demographic thoroughly:

"CGI renders not only showcase the exceptional quality of the project. The key is to focus on the supporting elements in the CGI render; to get the right combination of the local climate, the vegetation, the customs and activities, and also the type of people who will be immersed in the completed project – from their age and demographic to their clothing."

A Note On Render Planning
CGI renders require in-depth planning and a concrete vision from the outset. Ensure your team are all on the same page with the desired artistic vision of your project! 
Real Photos Paint The Real Picture
It is also important to consider professional photos of the region to help supplement your sales materials. A mood board will give prospective buyers an idea of the atmosphere that the region offers. This could feature notable locations, aerial photos, food, locals, and prominent natural elements such as sand, snow, forests, and grass. It's not uncommon for developers to overlook the need for this type of imagery entirely, and when it comes time to putting together key marketing materials such as brochures and websites an overreliance on stock imagery can arise.
---
#3 Get Your Website Live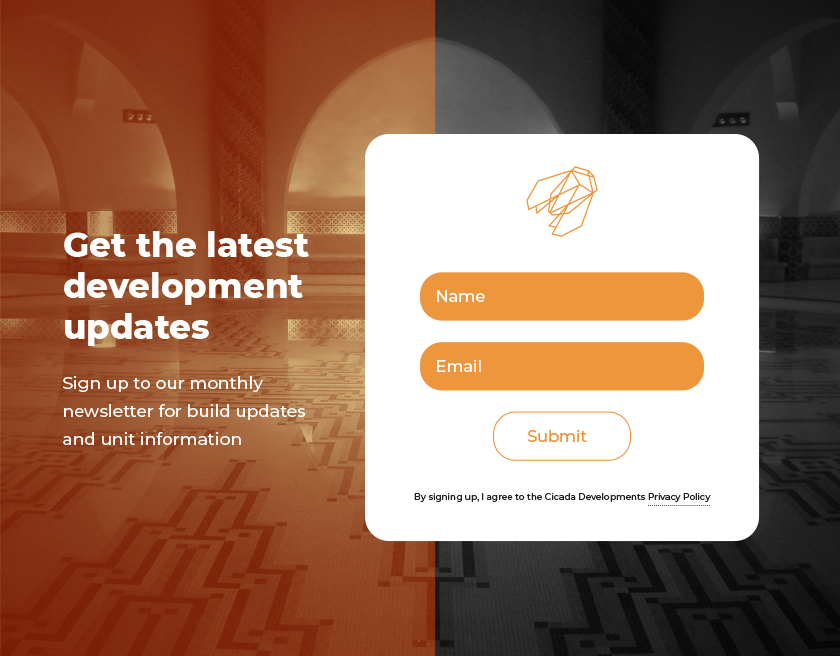 This will be first and foremost on your list for marketing a property development because so many of your other promotional materials will point viewers here. Ensure to at least have a simple landing page with newsletter sign-up option live while the main site is under construction.
Showcase Those Renders Online
The site should wow visitors straight away with an impressive presentation of your renders and videos. Any unique features which make this development stand out from the competition should be capitalised on front and centre. Many development websites are perfectly functional but unremarkable and interchangeable – relying on renders and brand colour palette to give them any sort of identity. Aim for something different.
Make Sure Your Brand Is Well Represented Online
Keep an eye out for studios with a strong design presence on their team as they will better interpret your unique brand for web display and create unique and engaging ways to present viewers with your development's most essential information.
Don't Forget The Goals
The purpose of the site is to generate sales enquiries foremost, and secondly to build your mailing list. Be sure to make it intuitive for visitors to perform either of these functions from anywhere on the site.
SEO And Transitioning To Guest Bookings
When your project transitions to guest bookings, the website will undergo a renovation as the purpose shifts from selling units to filling them with travellers. With this in mind, it is recommended to have an early SEO-geared content strategy to help the site build a healthy organic presence on google – rather than playing catch-up once bookings open. An example might include featuring articles with long term relevance about the development's most engaging features. This allows both potential buyers and potential travellers to easily find this information on google.
---
#4 Printed Marketing Material Is Key

Your project branding should be well-established and it is important to carry this consistently across all of your marketing collateral.
Organise Sales Materials For Your Agent ASAP
The very first printed items on your list for marketing a property development are likely to include unit summaries, inclusions documents and sales brochures – plus anything else your master sales agent needs to have at the ready for any sales enquiries. Ensuring all of these documents are on-brand and designed at a high standard is a fantastic way to demonstrate the value and professionalism behind your project.
Getting Your Brochure Made Efficiently
Your sales brochure is a key marketing tool during the early sales phase. A good designer/agency will have previous experience coordinating and designing larger-scale documents such as magazines and brochures. Be sure to have the key components for your brochure approved and ready to hand over to the design team; these will include your brand style guide, finalised architect floorplans, CGI renders, and all edited and finalised content and translations. Some agencies such as Genki Graphic may be able to assist with the copywriting, editing, and translation services required.
To ensure your brochures are designed, printed, and delivered to sales agents on schedule, it is important that your communication pipeline and deadlines with third party agencies such as GGI and floorplan rendering teams stay on track – otherwise costly delays and reprints may result.
Consider Branded Internal Materials
If the scale of your project is particularly large, you might consider developing on-brand documentation, templates, and email signatures for internal communications as well. If you have a team working behind the scenes it is great to get everybody into the habit of using on-brand materials for all aspects of the project to ensure anything customer-facing stays consistent.
---
#5 Plan Your Marketing And Be Consistent
Planning Ahead
Consider mapping out the next year or two of advertising and marketing strategies. Researching and "pencilling in" the majority of your print advertising contracts with magazines and other publishers, forecasting a digital marketing plan across google and social media, anticipating key milestones and holidays, and developing a consistent messaging and aesthetic direction before launching.
Consider A Style Guide For Ongoing Advertising
The messaging and aesthetic should be determined by your excellent branding. From there you should consider the wide variety of media your campaigns will appear in so that you can begin planning the design stage early. Discuss a strategy with your design agency in advance so they can prepare key art and sign-off on advertising mockups to use as an ongoing style guide.
This early planning will help you to avoid many hours of back and forth seeking sign-off on ad-hoc advertising, potentially losing focus of your brand direction.
These mockups should cover the majority of your brand and marketing platforms and demonstrate the messaging and aesthetic applied across mediums such as site cladding, magazine ads, flyers, display ads, and social media. This ensures a tight and consistent look across all mediums and promises a consistent brand presence.
This early planning will help you to avoid many hours of back and forth seeking sign-off on ad-hoc advertising, potentially losing focus of your brand direction.
---
#6 Keep People Engaged
Just like a regular business, successfully marketing a property development means keeping people engaged – whether they be potential owners or potential guests further down the line. Have dedicated channels set up and actively provide updates on the build process. Inspire followers with local photos of the area to remind them of the amazing location they could soon own a slice of as buyers, or be experiencing as travellers.
Release a steady stream of content to remind people about the rooms on offer, the amenities on-site, and the benefits of the location.
Your Mailing List Is Your Friend
One of the most effective tools for this task will be a dedicated mailing list. The power of your mailing list is not to be underestimated; the people who have signed up for updates have demonstrated specific interest in your project – enough interest that they are eager to keep receiving news about it. This is significant compared to wide-net marketing or retargeting campaigns which may be considered intrusive or irrelevant to many viewers and frequently result in wasted impressions and money.
Your Development Partner and Master Sales Agent will also be promoting heavily through their own mailing lists, but it is important to note that their subscribers are invested in the wide offerings of that agent and they may be receiving a variety of competitive information month by month. Building your own dedicated following in tandem with the sales agent's efforts is a great choice.
87% of B2B marketers say email is one of their top free organic distribution channels. (Content Marketing Institute, 2020)
Keep growing your mailing list and fine-tuning the audience based on open rates. The mailing list for your project will be an important tool for many years.
Social Media Reaches Many Eyes
Instagram is another excellent tool because it has a heavy focus on visual marketing which is the perfect platform to show off your gallery of renders, photos and promo videos. To really make the most of Instagram, carousels are an excellent way to show off features of the property and present units for sale.
The right content targeting the right audiences on social media can help grow your following and strengthen that mailing list in leaps and bounds.
---
#7 Consider The Long-Term

Building A Following With Your Branding
Initial sales might be first and foremost on your mind, but filling rooms will be the long-term game for the vast majority of your property's lifespan. Consider building interest and establishing your brand amongst travellers early. If your project is synonymous with "the best place for X in Niseko" before bookings have even opened, you will be setting up an eager following of travellers fighting to secure a room at your property for their next holiday. The alternative, and often the norm, is for travellers to settle for whatever room fits their search parameters; within X minutes from a ski lift and within a certain price range – rather than having an express interest in staying in a specific apartment.
Inspire Confidence In Buyers
When the project is handed over to a Property Management company, they will be motivated to fill rooms, however, the majority of their marketing strategies will revolve around leveraging discounts and packages to fill low seasons.
Making a small effort to build your brand awareness with after-sales bookings in mind may serve as encouragement for potential owners whose number-one concern will be the return on investment.
Demonstrate that the robust brand and marketing message behind your project is sure to win over travellers – rather than your units becoming just another option when they appear on the next discounts rotation. This is a great way to inspire confidence.
---
Get Your Project Marketing Started Today
The marketing steps for property development involve many projects small and large coming together under a unified brand and marketing vision. The key to a smooth rollout is forward planning and consistency.
Genki Graphic is experienced in all essential marketing steps for both businesses and Property Developments. If you are looking for assistance with your next project please send us a message below!
---